These are some of my favorite things to do during an afternoon (and which I get to indulge this summer. oh, the beauty of freelance work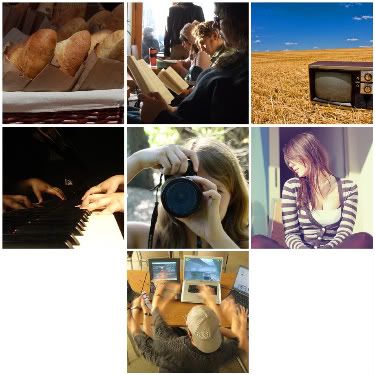 1.
Baking Bread (or pizza dough)
, 2.
Lounging at a café with a French novel
, 3.
TV episode mini-marathons (currently early Gilmore Girls)
, 4.
Piano-playing in an empty house
, 5.
Taking a Photo Walk
, 6.
Enjoying sunshine
, 7.
Blogging